hurray for the classics!
LEMONADE
Homemade
Freshly squeezed lemonade
Fresh mint lemonade
NICE TEA
Freshly brewed iced tea
fifty-fifty
Half lemonade & half iced tea
WATER
Natural spring water
that three out of four people are chronically dehydeated? did you also know that lack of water is the number one trigger of daytime fatigue? you're in luck, though: at burgeri we have what your body craves, and then some.
may the fizz be with you
Fountain
For Take-away
COKE
Coke Light
Fanta Orange
Fanta Strawberry
Sprite
Bottled
For Dine-in
COKE
Coke Light
Fanta Orange
Sprite
chilling with vitamins
Lime & Lemongrass
lemongrass, fresh lemon juice, sparkling water topped with a slice of lime
strawberry mojito
Strawberries, mint, lemon, brown sugar
mojito
lime juice, soda water, fresh mint, brown sugar
lovely. tasty. creamy.
Burgeri
vanilla
OREO
Chocolate
23 qr
avocado
25 qr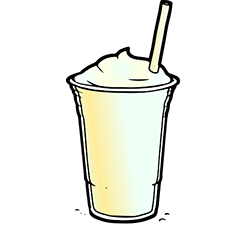 cut out this area and
discover the surprise
on the backside